Michael Michael Kors Shoes, Brenna Ankle Strap Evening Pumps Women's Shoes
Michael Michael Kors Shoes, Brenna Ankle Strap Evening Pumps Women's Shoes
$165.00
68% Off
For the kind of night that sparkles. The Brenna ankle strap evening pumps by MICHAEL Michael Kors.
Please wait while we load additional details for Michael Michael Kors Shoes, Brenna Ankle Strap Evening Pumps Women's Shoes such as features, release date, package dimensions, brand, etc.
Product Category
Please wait while we find the closest store in USA selling similar products.
Icon: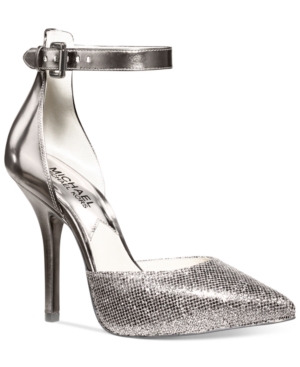 Name:
Michael Michael Kors Shoes, Brenna Ankle Strap Evening Pumps Women's Shoes
Category:
Shoes
Product ASIN:
887856033853
Product UPC:
887856033853
Price:
$

165.00 USD

from Macys.com

About SaleSpider
Social Media Networks: The New Advertising Mecca

Fox Business