Club Room Sweater, Shawl Collar Chunky Toggle Cardigan
Club Room Sweater, Shawl Collar Chunky Toggle Cardigan
Soften up a T-shirt-with-jeans look with a chunky shawl collar toggle cardigan by Club Room.
Categories
Please wait while we load additional details for Club Room Sweater, Shawl Collar Chunky Toggle Cardigan such as features, release date, package dimensions, brand, etc.
Please wait while we find the closest store in USA selling similar products.
Icon: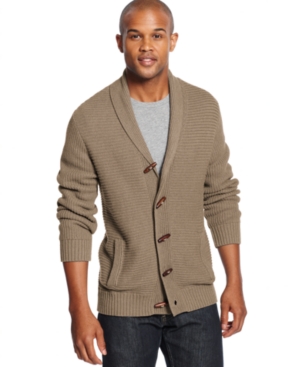 Name:
Club Room Sweater, Shawl Collar Chunky Toggle Cardigan
Category:
MEN'S CLOTHING - Sweaters
Product ASIN:
636206028915
Product UPC:
636206028915
Price:
$

21.99 USD

from Macys.com

About SaleSpider
SaleSpider "The Facebook For Small Biz"

Forbes